P6 - Body Weight Homeostasis Physiopathology
Introduction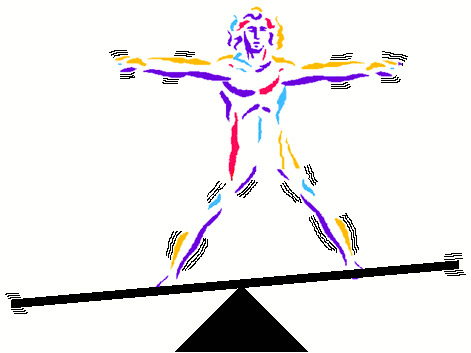 This programme, in continuation of its work in the previous two years, seeks to implement multidisciplinary studies in various pre-clinical and clinical models of energy homeostasis disturbance as the basis for generating physiological knowledge (about mechanisms for controlling energy balance and related bodily functions) and pathological knowledge (relating to disorders in overweight conditions) that can be transferred to clinical practice for obesity and its associated co-morbidities.
Activities will allow implementing studies aimed at identifying new etiopathogenic mechanisms and therapeutic targets with translational potential in the field of obesity and its complications, essentially by means of studying pre-clinical models. It should be pointed out that the nutritional and pharmacological armamentarium that is available for the treatment of obesity is quite scarce, and the current panorama could even be described as bleak. The potential of different inter- and intracellular signalling systems determining energy homeostasis will be studied in order to assess their use as a therapeutic target against obesity. A strategy that contemplates identifying new signals involved in controlling the energy intake and expenditure, acting both centrally and on peripheral tissues that are particularly relevant on a metabolic level, such as the liver, muscle and adipose tissues, has been designed for this purpose.
In addition, emphasis is placed on establishing interactions of the body weight control mechanisms and their dysfunction with biological determinants (sex, reproductive processes) by means of pre-clinical experimental models.
The identification of new agonists/antagonists of different hormonal and/or adipokine signals affecting body weight homeostasis, inflammation, lipid metabolism or cardiovascular and hepatic disorders associated with obesity can lead to an actual improvement in the health prospects of obese patients.
General Objective
To establish biological factors and intra- and inter-cellular signalling controlling body weight homeostasis, as well as disorders in these processes occurring with obesity.
Attached Groups
| Main Researcher | Consortium Institution | Regions | Details |
| --- | --- | --- | --- |
| Diéguez González, Carlos | Universidad de Santiago de Compostela | Galicia | View group |
| Argente Oliver, Jesús | Servicio Madrileño de Salud | Madrid | View group |
| Casanueva Freijo, Felipe | Servicio Gallego de Salud | Galicia | View group |
| Remesar Betlloch, Xavier | Universidad de Barcelona | Cataluña | View group |
| Villarroya Gombau, Francesc | Universidad de Barcelona | Cataluña | View group |
| Tena Sempere, Manuel | Universidad de Córdoba | Andalucía | View group |
| Frühbeck Martínez, Gema | Universidad de Navarra | Navarra | View group |
| Lasunción Ripa, Miguel Ángel | Servicio Madrileño de Salud | Madrid | View group |
| Osada García, Jesús de la | Universidad de Zaragoza | Aragón | View group |
| Palou Oliver, Andreu | Universidad de las Islas Baleares | Islas Baleares | View group |