P5 - New Strategies and Biomarkers
Introduction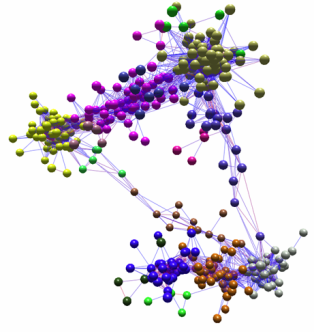 The constant increase in obesity in developed countries shows that conventional dietary-nutritional, pharmacological and behavioural approaches applied for decades have failed and have been particularly ineffective in keeping off weight that is lost and in the prevention of obesity. The vast majority of those who lose weight gain it back a few years later, and while often times patients are to blame (little willpower and discipline), the truth is that there is increasing evidence pointing to the biological mechanisms contributing to body weight control.
Among these mechanisms there are those that favour the development of being overweight and certain forms of obesity and their complications, and factors determining different, even individualised responses, which is a key factor in our hypothesis, which may or may not be determining factors of imbalances in the physiological body weight control system. Knowledge about this in turn is leading us to consider not obesity but rather types of obesity and a number of related eating disorders, with specific factors that characterise them, most of which have not yet been resolved.
The CIBERobn groups involved are developing advanced lines of research with various models and approaches both in humans and in experimental animals which help further the knowledge and the application of new early biomarkers in the control of the obesity and associated disorders, as well as the identification of new keys in using physical activity to control obesity by applying new e-therapy technologies and strategies.
The purpose of this is to incorporate and therefore exploit potential synergies both in Europe and in Spain. It is important to work together with the food and pharmacological industries by means of developing activities and agreements with them to transfer/translate the knowledge that is generated, and to have an influence of legal developments which, in connection with food and health declarations, are changing the paradigms of the economic development of the alimentation-health pairing in the European framework.
General Objective
To identify new nutrigenomic biomarkers and to develop e-smart systems and nutritional, exercise and other behavioural therapies for the prevention and reversal of obesity and related disorders.
Attached Groups
| Main Researcher | Consortium Institution | Regions | Details |
| --- | --- | --- | --- |
| Lurbe Ferrer, Empar | Consorcio Hospital General Universitario Valencia | C. Valenciana | View group |
| Botella Arbona, Cristina | Universidad Jaume I | C. Valenciana | View group |
| Fernández-Aranda, Fernando | Fundación IDIBELL | Cataluña | View group |
| Palou Oliver, Andreu | Universidad de las Islas Baleares | Islas Baleares | View group |
| Remesar Betlloch, Xavier | Universidad de Barcelona | Cataluña | View group |
| Tinahones Madueño, Francisco | Fundación Pública Andaluza para la Investigacion de Málaga en Biomedicina y Salud (FIMABIS) | Andalucía | View group |
| Argente Oliver, Jesús | Servicio Madrileño de Salud | Madrid | View group |