P4 - Neurocognition and Environmental-Biological Factors
Introduction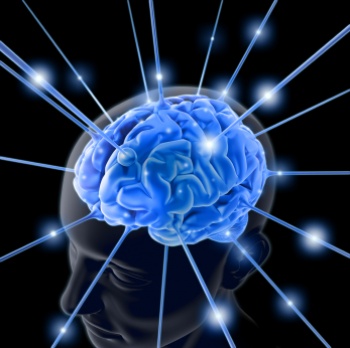 Despite the fact that obesity and eating disorders (EDs) are commonly studied and treated as independent pathologies, various epidemiological and translational studies have identified common and/or extreme risk factors and protective factors between both disorders, including shared personality traits and environmental factors as well as genetic factors. These studies suggest the existence of a certain overlap between both types of disorders, which raises the hypothesis of a continuum between both. This hypothesis has been confirmed by results from studies on psychiatric co-morbidity, neuroimaging-neurocognition, familial genetics and neurophysiology and translational research, all of which analyze the association between obesity and EDs, particularly with binge-eating disorder and bulimic syndromes.
Up until now, though some common and/or extreme aspects have been found between obesity and EDs on a phenotype level (over-eating/restriction behaviour, excessive worrying about controlling weight, little physical activity, sleep problems, difficulties in controlling emotions, impulsiveness and addition to eating), with respect to shared and unshared environmental risk factors (low self-esteem, external locus of control, temperament traits, executive function and information processing deficits, weight-related criticisms, familial eating styles) and biological-genetic risk factors (BDNF, MC4R, FTO, Chromosome 16, ghrelin, irisin, leptin, etc.), there are very few studies that analyse these aspects in detail from a multidimensional perspective (environmental, neuropsychological and biological factors), that allow identifying common endophenotypes and/or analyzing interactions between environmental and biological aspects.
This programme seeks to combine, from a multidisciplinary viewpoint, aspects characteristic of biology, the neurosciences and psychology in extreme weight situations, based on a wide range of functional and integrating postulates.
General Objective
To identify shared and unshared environmental factors associated with neurocognition, as well as their interactions with specific biological (endocrine and genetic) factors, in extreme weight situations and between obesity and related eating disorders.
Attached Groups
| Main Researcher | Consortium Institution | Regions | Details |
| --- | --- | --- | --- |
| Fernandez-Aranda, Fernando | Fundación IDIBELL | Cataluña | View group |
| Botella Arbona, Cristina | Universidad Jaume I | C. Valenciana | View group |
| Casanueva, Felipe | Servicio Gallego de Salud | Galicia | View group |
| Martínez Frühbeck, Gema | Universidad de Navarra | Navarra | View group |
| Fernandez-Real, José Manuel | Fundación Instituto de Investigacion Biomédica de Girona | Cataluña | View group |
| Fitó Colomer, Montserrat | Consorci Mar Parc Salut De Barcelona | Cataluña | View group |
| Pintó Sala, Xavier | Fundación IDIBELL | Cataluña | View group |
| Serra Majem, Lluis | Universidad de las Palmas de Gran Canaria | Islas Canarias | View group |
| Tinahones Madueño, Francisco | Fundación Pública Andaluza para la Investigacion de Málaga en Biomedicina y Salud (FIMABIS) | Andalucía | View group |