P3 - Complications of Obesity and Childhood Obesity
Introduction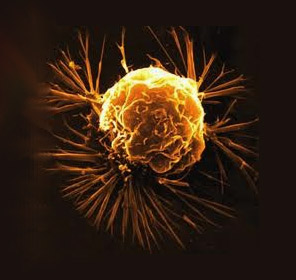 Morbidity and mortality associated with obesity is fundamentally linked to diseases with which it is associated. An increase in cardiovascular risk in obese subjects has been reported repeatedly, but many of the mechanisms by means of which this occurs are yet to be clarified. The direct effect of adipose tissue on arteriosclerosis is a current issue, although this increase in cardiovascular risk is primarily based on the increase of other cardiovascular risk factors associated with the obesity (hypertension, dyslipemia, etc.). A sedentary lifestyle and other types of lifestyles are fundamental factors in the onset of obesity, but new environmental factors are starting to emerge to explain the spectacular increase in the prevalence of obesity in the past few decades. Among such factors, this programme is studying changes in microbiota, environmental pollutants, etc. Cancer is another one of the pathologies linked to the increased morbidity and mortality in obese subjects, and the mechanisms by which this association occurs is a current issue. In these diseases associated with obesity continuous breakthroughs are taking place that make it necessary to update clinical practice guidelines, and this work will return to society the investments made by different countries in bio-health research.
The study of childhood obesity and prevention strategies is now a bio-health field of extreme interest.
General Objective
To study mechanisms that explain the development of diseases associated with obesity causing considerable morbidity and mortality, and to establish clinical practice guidelines for approaching these patients and the study of new and conventional environmental factors participating in the onset of obesity and its complications, and to assess the effect of intervention strategies.
To conduct clinical and basic research on childhood obesity, including growth and development aspects as well as body composition, biochemical, hormonal, metabolic, puberal, reproductive function and genetic aspects.
Attached Groups
| Main Researcher | Consortium Institution | Regions | Details |
| --- | --- | --- | --- |
| López-Miranda, José | Fundación para la Investigación Biomédica de Córdoba (FIBICO) | Andalucía | View group |
| Tinahones Madueño, Francisco | Fundación Pública Andaluza para la Investigacion de Málaga en Biomedicina y Salud (FIMABIS) | Andalucía | View group |
| Palou Oliver, Andreu | Universidad de las Islas Baleares | Islas Baleares | View group |
| Lurbe Ferrer, Empar | Consorcio Hospital General Universitario Valencia | C. Valenciana | View group |
| Fernández-Real Lemos, José Manuel | Fundación Instituto de Investigacion Biomédica de Girona | Cataluña | View group |
| Casanueva Freijo, Felipe | Servicio Gallego de Salud | Galicia | View group |
| Fernández-Aranda, Fernando | Fundación IDIBELL | Cataluña | View group |
| Villarroya Gombau, Francesc | Universidad de Barcelona | Cataluña | View group |
| Botella Arbona, Cristina | Universidad Jaume I | C. Valenciana | View group |
| Fiol Sala, Miguel | Universidad de las Islas Baleares | Islas Baleares | View group |
| Argente Oliver, Jesús | Servicio Madrileño de Salud | Madrid | View group |
| Diéguez González, Carlos | Universidad de Santiago de Compostela | Galicia | View group |
| Tena Sempere, Manuel | Universidad de Córdoba | Andalucía | View group |
| Frühbeck Martínez, Gema | Universidad de Navarra | Navarra | View group |
| Estruch Riba, Ramón | Hospital Clínico y Provincial De Barcelona | Cataluña | View group |
| Ros Rahola, Emilio | Hospital Clínico y Provincial De Barcelona | Cataluña | View group |
| Covas Planells, María Isabel | Consorci Mar Parc Salut De Barcelona | Cataluña | View group |
| Corella Piquer, Dolores | Universidad de Valencia | C. Valenciana | View group |
| Lapetra-Peralta, José | Fundación Pública Andaluza para la Gestion de la Investigacion en Salud de Sevilla | Andalucía | View group |
| Salas Salvadó, Jordi | Fundación Instituto de Investigacion Sanitaria Pere Virgili | Cataluña | View group |